2019 Sponsors and supporters
Everyday Heroes celebrates the impact of St John Ambulance's everyday heroes across the country. Our event will showcase the incredible impact they have in communities, workplaces, and through young people.
We'd like to say a massive thank you to all of our 2019 Everyday Heroes Awards sponsors and supporters.
Sponsors
Headline Sponsor - ZOLL Medical UK

ZOLL Medical's mission is to provide unexpected heroes with the tools they need to manage and treat victims of sudden cardiac arrest (SCA).
When SCA strikes, a victim's best chance for survival is immediate CPR and a rescuer with an automated external defibrillator (AED). ZOLL® AEDs lead the way with Real CPR Help® technology that provides real-time feedback to guide rescuers in delivering high quality CPR.
Without AEDs and CPR, the prospects for survival are bleak. Survival rates fall by 10% every minute without action however using an AED within 3 minutes can give up to a 70% chance of survival*.
ZOLL provides AED and CPR solutions for a variety of target markets such as the education sector, shopping centres, leisure facilities, GP surgeries and dental practices, local authorities, places of worship, offices and workplaces, public access cities, towns, villages, and rural locations, hotels and accommodation, marine and offshore, transport services, and many other public places.
ZOLL Medical are proud to be the headline sponsor of the St John Ambulance's Everyday Heroes awards in recognising the importance of first aid skills, such as CPR, in saving lives. Congratulations to all the nominees and winners.
*ERC Guidelines for Resuscitation 2015.
Workplace Category Sponsor - Mental Health First Aid (MHFA) England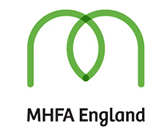 Mental Health First Aid (MHFA) England is a social enterprise working to improve the mental health of the nation. Our mission is to train one in ten people in mental health awareness and skills. Through our training and campaigning we are working towards a society where mental health and physical health are equally supported.
We transform workplace mental health through evidence-based training. Mental Health First Aid courses empower people to notice the signs of mental ill health, teaching them to listen non-judgementally and signpost to support for recovery. Our flexible face-to-face and digital learning options are designed to increase mental health awareness and skills in a range of sectors.
Every course booked through MHFA England allows us to support the next generation's mental health by offering free and discounted training to those working with young people.
Entertainment Sponsor - Laerdal Medical UK

In 1960, Asmund Laerdal established the need for a lifelike manikin to train the new concept of mouth-to-mouth ventilation. He used his soft plastics expertise, together with Dr. Bjorn Lind and Dr Peter Safar, to develop Resusci Anne, our first product.
Today, Resusci Anne and our other products, programmes, and services contribute to us achieving our mission of Helping Save Lives. More than 300 million people have been trained in CPR, some of them using Resusci Anne, and it is estimated that at least two million lives have been saved.
Supporters
Supporter - Martek Lifecare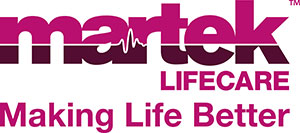 Martek Lifecare was founded after we recognised the huge impact that Sudden Cardiac Arrest can have on lives - defibrillators are the only chance of survival. We are the UK distributor for Defibtech AEDs, which has won awards and come top in independent studies as the simplest devices available in the market.
Supporter - Reliance Medical

Reliance Medical is a leading manufacturer and truly trade only distributor of the highest quality first aid supplies and medical equipment.
Supporter - LCP Properties

LCP established in 1987 is a leading privately owned investment and property management company operating in key locations throughout the UK, Germany & Poland.
With special thanks to - Room to Reward

Room to Reward is a unique charity created to give something back to those volunteers who do so much, for so many. All over the UK, there are hundreds of thousands of people making a difference where it's needed most, people whose words, deeds, and actions make the world a better place. Room to Reward enables registered charities to give something back to these inspirational individuals with a well-earned break at no cost to themselves.
Room to Reward partners with hotels across the UK who donate their anticipated, unsold rooms to the scheme. Charities are then invited to nominate their Hidden Heroes for a 1-2 night, bed and breakfast, complimentary break to enjoy with a friend/loved one.
Hotels throughout the country, as well as properties in Europe, have joined the initiative, helping to say 'thank you' to society's Hidden Heroes and celebrating the difference they make.