Everyday Heroes awards
Every day, St John Ambulance is saving lives and supporting your communities. Yet despite our efforts, we know there are still too many similar situations happening where first aid response is missing. The outcomes are not so positive. We need the public's support to do more across the country and create many more Everyday Heroes.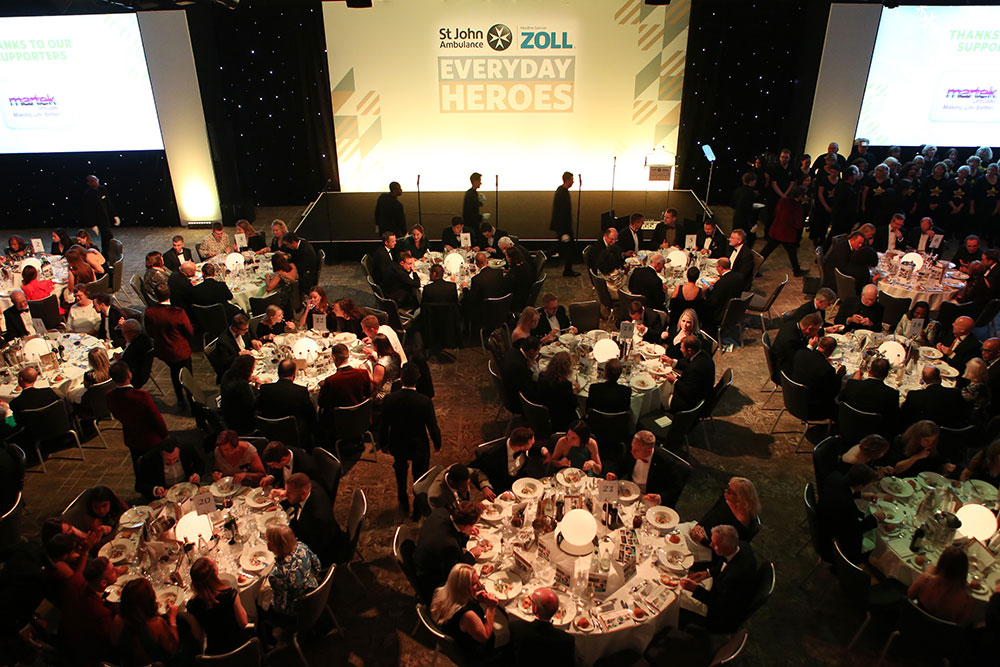 The Everyday Heroes awards 2019 showcased the incredible impact that St John Ambulance has in society. This is through the actions of our everyday heroes in local communities, workplaces, and through young people.
The awards are split into four categories:
Community Heroes
Young Heroes
Workplace Heroes
Volunteer Heroes
Our Volunteer of the Year Award is included within the Volunteers Heroes category.
The Everyday Heroes awards took place on Monday 7 October 2019 at the Hilton London Bankside.
Find out about this year's winners.
This year's host...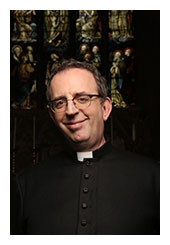 We're delighted that Reverend Richard Coles will join us as our host for the evening for the second year in a row.
Reverend Richard Coles is a musician, broadcaster, and Church of England priest in the parish of St Mary's, Finedon, Northamptonshire. He is dubbed 'the most famous vicar in Britain' having been one half of hit band, the Communards, in the 1980s.
The Rev. Coles has featured regularly in TV programmes, including Celebrity MasterChef, Strictly Come Dancing, and Have I Got News For You. He also hosts BBC Radio 4's Saturday Live programme.
The Rev. Coles has a particular interest in housing and communities. He is a Patron of Wellingborough Homes, which provide social and affordable housing in the borough where he lives.
Everyday Heroes Awards Media Partner
We're also delighted to announce HuffPost UK as our Media Partner for the 2019 Everyday Heroes Awards.
'We are proud to be St John Ambulance's media partner for the Everyday Heroes awards. It's so important that we recognise the people who are trying to make our world a better, more compassionate place – and in times of hardship, uncertainty and division, we can all play a part in bringing about change.'
- HuffPost UK